The Veterinarians at Animal Health Vet Clinic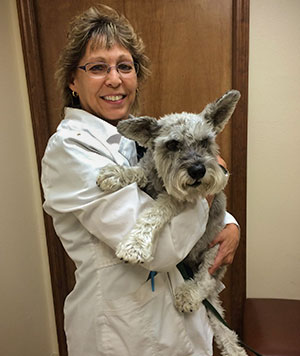 Deborah Rodriguez, DVM
Brooksville Veterinarian and Owner of Animal Health Veterinary Clinic
Dr. Rodriguez graduated from Michigan State University in 1987 and moved to Brooksville, FL in 1991. In December of 2007, she purchased Animal Health Associates from Dr. Stocker.
Dr. Rodriguez has over 25 years of experience and special interests in soft tissue surgery and internal medicine.
In her spare time she enjoys reading, boating and catering to her Chihuahua's Sophie, Pearl and Cody. Her newly adopted kitty, Tiger Lilly, was left at the front door of the clinic 24 hours from delivering kittens.
Francisco Collazos, DVM
Brooksville Veterinarian
Dr. Collazos is a native of New Jersey but grew up in Spring Hill, Florida. He graduated in 2004 from Ross University.
When he is not treating animals, his spare time is spent with his cat "Nacho" and island dog "Pedro". His hobbies include scuba diving and tennis.
Dr. Collazos' special interests lie in emergency medicine and diagnostic ultrasound medicine.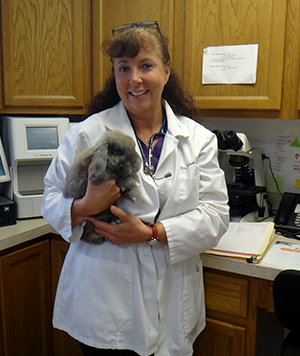 Dr. Terri Readdy
Brooksville Veterinarian
Dr. Terri Readdy has been practicing veterinary medicine in the Tampa Bay area since 1999. She loves being a general practitioner, particularly medicine & behavior, from pediatrics to geriatrics in most all pet species (including dogs, cats, birds, reptiles & small mammal pocket pets).
She is an active board member of the Pasco Hernando Veterinary Medicine Association since 2009 and is a participating veterinarian in the Medical Reserve Corp of Pasco county and a member of AVMA, AAV, AEMV.
Prior to becoming a veterinarian, Terri grew up in Syracuse before starting a slow migration south. She spent 9 years as a research scientist in the field of biotechnology after graduating from RIT and volunteered with different rescue groups including the Alabama Wildlife Rescue Service.  She married, raised 2 boys adopted from DCF and the current home zoo includes 1 dog, 2 cats & 2 birds.
When not at work her current interests include rollercoasters & camping across Florida.