Animal Health Veterinary Clinic - About Us
Serving Brooksville, Spring Hill, Hernando, Citrus and Pasco Counties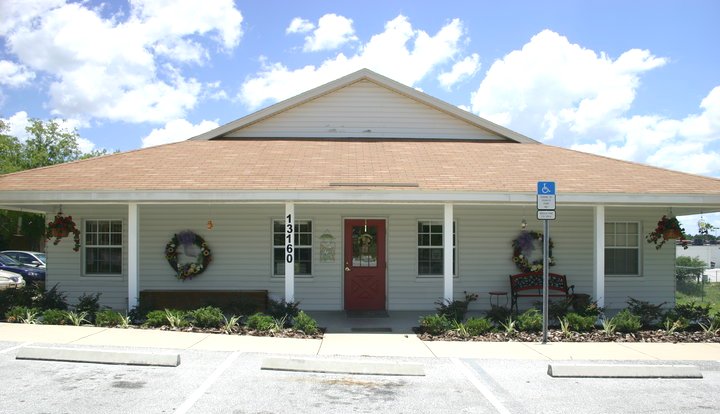 Animal Health Veterinary Clinic has been providing veterinary care to the Brooksville and Spring Hill area since 1987.
Although our client base is primarily in Brooksville and Spring Hill, we proudly service the entire county of Hernando, as well as, Citrus and Pasco Counties.
Full Service Veterinary Clinic
Animal Health Veterinary Clinic provide services from basic wellness examinations and vaccinations, spays and neuters to advanced care including sick pets, pets with chronic illness and geriatric pets.
Advanced Veterinary Clinic
At Animal Health Veterinary Clinic, we provide a broad spectrum of diagnostic testing both in-house and through external laboratories. We also have a mobile small animal internal medicine specialist available to provide on-site ultrasound, endoscopy and other special diagnostic procedures. Our facility includes a pharmacy, surgery suite, x-ray room, dental cleaning station, multiple exam rooms, treatment area, and a closely supervised hospitalization ward.
Quality Care for Your Pet
At Animal Health Veterinary Clinic, we strive to offer not only sound advice, but also optimal veterinary care, thus allowing you the enjoyment of your companion for many years. Our job is not only to treat your pet when he/she isn't feeling well, but to also help you learn how to keep your best friend happy and healthy. We believe in providing quality care for your pet.
Animal Health Veterinary Clinic
13160 Jacqueline Rd
Brooksville, Florida 34613
Monday • Tuesday • Thursday • Friday
8:00 am to 5:00 pm
Wednesday: 8:00 am to 7:00 pm
Saturday & Sunday : CLOSED
Diagnostic & Therapeutic
Surgical
Internal Medicine
Radiology
Electrocardiography
Dentistry
Laboratory
Pharmacy